What are some of your family traditions and how will you have to adjust, or make new ones this holiday season?
We may not be able to celebrate this Christmas the way we have in the past, but that doesn't mean the season will lose its true meaning.
In fact, the real reason for the season may be more important for us this year.
Regardless of whether or not we can attend Christmas Eve Mass as we did in the past, or whether we can visit in-person with friends and family, our hearts should be overjoyed with the birth of our Lord.
Maybe this is the year for new traditions.  Please join us on Christmas Eve day for Mass on YouTube:
Celebrate Christmas Mass after 1 p.m. >>
CELEBRATE CHRISTMAS MASS AFTER 2 p.m. SPANISH >>
(Links above will be active on Christmas Eve day after the time identified.)
Or join us "live" for Mass on TV: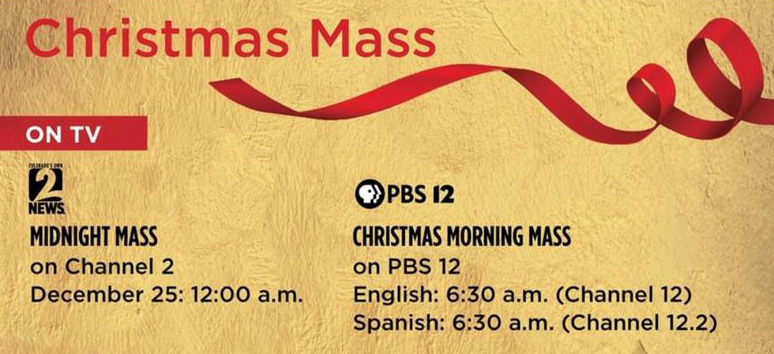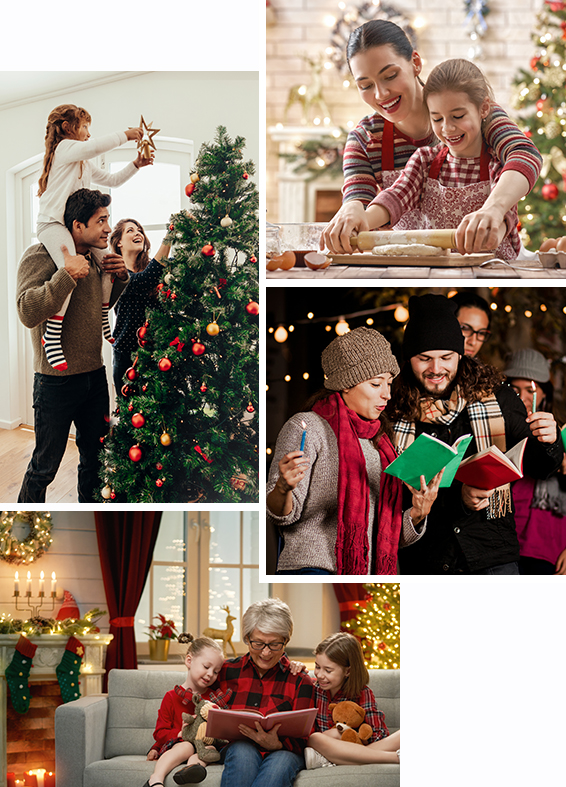 When we begin to feel sad at our current COVID-19 conditions, let's think about the conditions our Holy Family spent their first Christmas.
Despite being away from their home and denied shelter, Mary and Joseph experienced spiritual joy in welcoming their newborn baby, our Lord Jesus Christ.
"There has been born for you a Savior,
who is Christ the Lord."
Luke 2:11
Let us ask the Holy Family of Nazareth to give us authentic spiritual joy and new beginnings we may encounter in the coming weeks and let's not forget to pray for one another during this glorious season.