Your Archdiocese of Denver provides a guide to those who want to complete, or even begin, their sacramental journey through the Rite of Christian Initiation of Adults (RCIA).
The seven sacraments of the Catholic Church touch on life's stages and walk us through our growing spiritual relationship with God.

RCIA is a process that welcomes new and lapsed Catholics into a meaningful Catholic faith. Catholic Formation is one of 40 ministries funded by the Archbishop's Catholic Appeal and gives us an opportunity to help spread God's gifts of the sacrament to others.
"It's not an 8-month class and then you graduate, or hoops you jump through to become Catholic," said Father Francisco Garcia, Holy Rosary Catholic Church priest and RCIA instructor for 14 years. "It's a response to God's call to know him more, to know God loves us, Jesus loves us…and to knowing the sacramental life of the Church."
"It's a beautiful walk with them," Fr. Garcia says of the catechumens. "Maybe they are missing the sacrament of Confirmation or they need  two or three sacraments, or they just need their marriage regularized.
It's a wonderful journey to answer their questions…to see their faces. Some of them gulp when they realize in Reconciliation our God is a God of mercy and forgiveness, not judgment."
TO VOLUNTEER or LEARN MORE - RCIA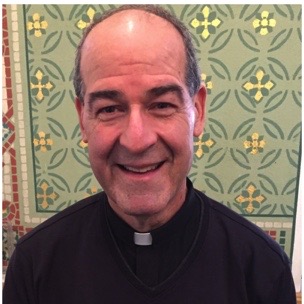 Many parishes, like Holy Rosary, have an RCIA program, but the Archdiocese of Denver can connect anyone interested in the faith with the proper instruction.
This is our chance to bring friends or family back into the sacramental journey.
Sharing Personal Experiences of Their Journey . . .
"I was baptized Catholic, but in my late 20's I felt empty inside. I was lost and not fully living as a Catholic. I completed the RCIA program over ten years ago at my home parish, St. Anthony of Padua.
It was truly the Holy Spirit moving in my heart that lead me to sign up for RCIA. It was through RCIA where I fell in love with scripture and the Word of God, encountered the love and mercy Christ has for all of us by dying on the cross, and through my first confession I knew I was forgiven for my sins and how much of a blessing the sacrament of Reconciliation is for us."

Andrew, St. Anthony of Padua Parish
"I was baptized but not confirmed as a child. I started RCIA because I thought it was important before getting married, but I experienced so much more than just the sacraments.

It deepened my connection to God and started a faith journey that is shaping all aspects of my life."

Kirsten, St. Vincent de Paul's RCIA program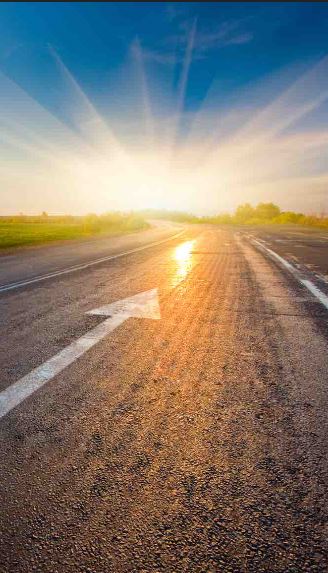 "I was baptized in the Baptist Church and for years I never felt like it was where I was supposed to be, I was being fed but was missing something. I met my future husband in 1999 and started going to Mass with him. What I was missing as a Baptist I found in the Catholic Church, accountability. I decided to go through the RCIA program and my future husband was my sponsor. Three months in he proposed. I was so excited that we would be able to celebrate Mass at our wedding. The peace I found and closeness to God after confirmation and a month later after getting married, was exactly where God was leading me. RCIA opened up my mind and heart to God, I may have not fully understood everything I was learning but that also eventually led me to Catholic Biblical School. RCIA was the first of many steps in my journey as a Catholic. I love learning more about my faith and strengthening my relationship with God."

Tiffany, St. Thomas More Parish
If you would like to help our Church welcome more new Catholics through RCIA, please consider a donation to the Archbishop's Catholic Appeal.
Yes, I Want to Help