When Ron and Debra Zapka stepped away from the Catholic faith of their youth, movie goers had just been introduced to Luke Skywalker at the theaters and pocket calculators were larger than most mobile phones of today.
"For 40 years, when I say, 'we stepped away from our faith,' I mean, for myself, I didn't even think about it," Debra said.
They are both grateful that God never walked away from them and four decades later He placed the Catholic Biblical School in their path. Now the couple credits the school with a brand-new love of their faith and a stronger marriage.
Debra's faith journey paused after her Confirmation at age 8 or 9. She told her parents she didn't want to go to religious education anymore and they said OK. The family remained what she called "Christmas Catholics."
Her husband of 41 years, Ron, had a completely different upbringing as an altar boy and then a student at the Jesuit Fordham Preparatory School in New York. He graduated early and later went on to enter the Air Force Academy, but he left behind any desire to practice his Catholic faith.
"I raised a lot of hell in college," Ron said. "It was not instilled in me what it meant to be a good, mature Catholic man. But I'm profoundly grateful God had patience with me; there were times in my life I had close calls flying in the Air Force and I'm eternally grateful I didn't have more serious outcomes."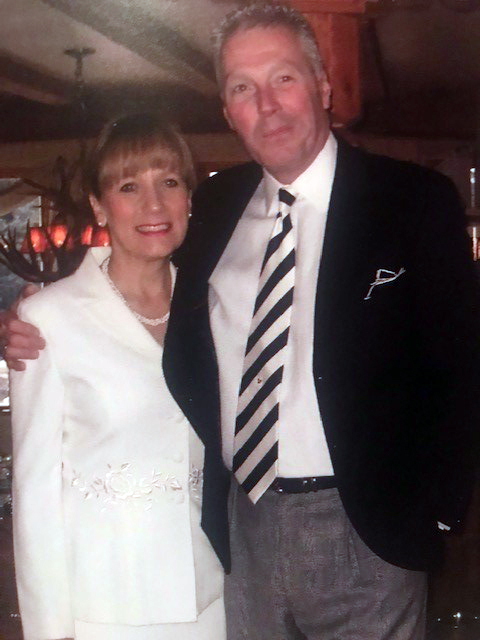 "It was not instilled in me what it meant to be a good, mature Catholic man. But I'm profoundly grateful God had patience with me."

Ron Zapka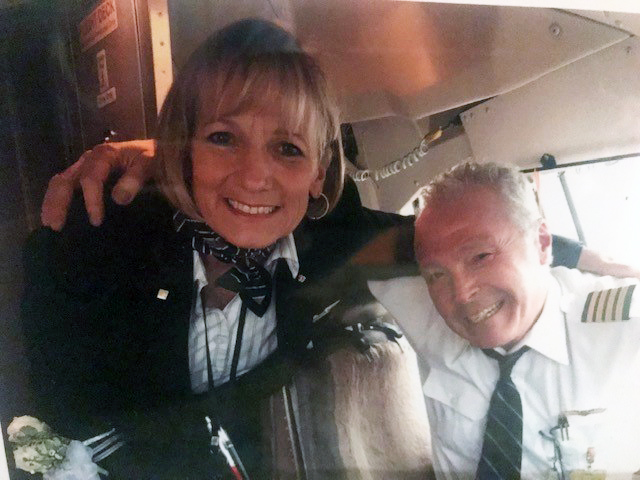 "This is not some wide-eyed fairy tale."

Ron Zapka
Ron spent much of his adulthood seeking a greater meaning in life and he studied philosophers and the practice of Zen Buddhism for 10 years. The couple worked in the airline industry when a co-pilot friend invited them to Mass in the Duomo of Milan. The friend later commented over dinner that he truly loved his Catholic faith.
"I'd never heard someone talk about their faith like that," Debra said.
Ron realized what he had been searching for had been lying dormant since his Baptism and he decided to return to Catholicism. The couple agreed they needed to deepen their understanding of the faith when they saw a notice about classes with the Catholic Biblical School at the St. John Vianney Seminary Lay Division in the Archdiocese of Denver.
"I asked 'how are we going to make this work? We both work for the airlines; how will we fit this into our schedules?'" said Debra. "Ron said we should at least go to the information meeting to check it out and we walked out and looked at each other and said, 'we have to take this class.'"
Learning about the connections between Old and New Testaments and understanding the prophets and the timelines of events were life-changing for the Zapkas.
"When you understand the historical truths of the Bible it bolsters your faith and it gives you a desire to share it," Ron said. "This is not some wide-eyed fairy tale. When [the instructor] lays it all out with the timelines and when the Messiah was expected to come, oh my gosh, I got goosebumps."
Ron also was struck by the couple's new devotion to a prayer life that came from the classes.
"We were incredibly blessed to have a really good marriage all those years, but praying together and reading scripture together has brought an incredibly deeper and important dimension to our marriage," Ron said.
The Zapkas received so much out of the Catholic Biblical School courses that they chose to follow it up with the Catechetical School courses also offered by the St. John Vianney Theological Seminary Lay Division.
"Even if you think you know it all, please take these classes — you will come to understand the beauty of our faith and get so much more out of life," Debra said.
"Even if you think you know it all, please take these classes — you will come to understand the beauty of our faith and get so much more out of life."

Debra Zapka