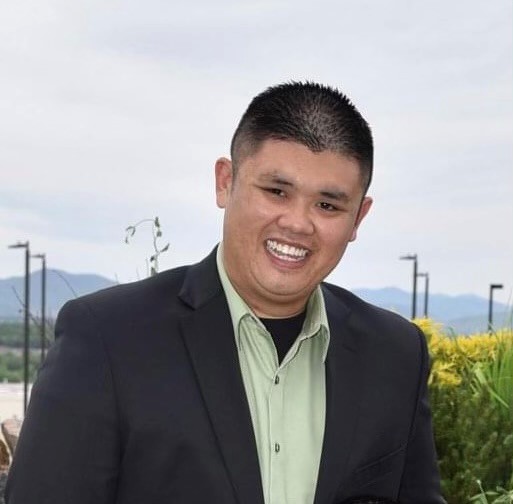 "I love the church – if it wasn't for the Church, I'd be lost"

Joseph Nguyen
He prefers to wear black and volunteer behind the scenes.
Joseph Nguyen was so busy courageously spreading the Gospel each day, it was hard to track him down to let him know he was nominated "Disciple of the Month" for the Archbishop's Catholic Appeal.
When we caught up with him, he had taken the day off his full-time job in law enforcement to set up for the All Saints Catholic Church summer kick-off picnic.
For the guy who describes himself as the one who "likes to wear black and sneak in and sneak out of the theatrical production," Nguyen was humbled by the nomination.
Those who know his volunteer work with All Saints, and the Knights of Columbus, had no problem listing all the reasons he deserves the "Disciple of the Month" title: altar server training, chaperone for youth groups like Steubenville, produces the weekly bulletin and TV production, communion minister to the homebound, funeral sacristan…and the list goes on.
But what stands out most are the words people use to describe him: serves with kindness and concern, efficient and knowledgeable, patient, dependable, cooperative and goes above and beyond.
Nguyen said he is always motivated by a love of the Church, the cross and the Eucharist.
"I love the Church – if it wasn't for the Church, I'd be lost," he said. "I have a strong devotion to the cross; it's the center of my life, my hope and salvation."
Congratulations, Joseph Nguyen, for being the Archbishop's Catholic Appeal, "Disciple of the Month."
If you know someone else who is courageously spreading the Gospel, please share his or her story with us at archden.org/give/nominate and they may become the next "Disciple of the Month."
The Archbishop's Catholic Appeal funds over 40 ministries that are sharing the Gospel every day.
NOMINATE A DISCIPLE
GIVE TODAY