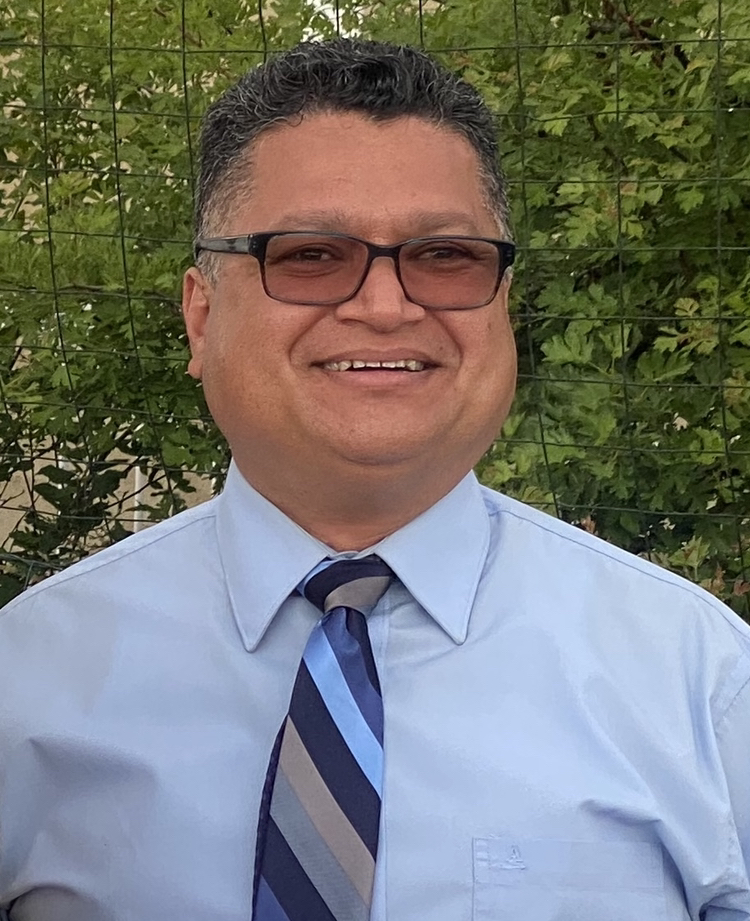 "I feel like before my marriage was supported by a skinny rope, but now that we are married by the Church, I feel like we are supported by a big stainless-steel cable."

Oscar Contreras
Not even a pandemic could stop this empty nester from being a dedicated volunteer and disciple for Christ.
Oscar Contreras grew up Catholic, but admittedly, only attended church during Easter and Christmas. In 2019, with his daughters grown, he found he needed to get closer to God.
"He was talking to me, God was calling me through these suggestions two and three times," Contreras said. "You have to say, 'God, you want me to do this.'"
He began to attend church each day at St. Mary of the Crown in Carbondale and, during one of the coffee and donut social in the basement after Mass, he was asked to participate in adoration for an hour each Wednesday.
While praying in adoration he met a group who prayed the rosary. Contreras chuckles when he recalls he had concerns about how to conduct his silent prayer each week while this group wanted to pray the rosary out loud. Contreras, who had never learned how to pray the rosary, began to see the beauty in the experience and soon began praying the rosary with the group and even at home alone.
This series of events kept confirming for Contreras a greater conversation with the Lord. Contreras' daughters were raised Catholic, but his wife was raised in an evangelical religion and the couple was never married in a Catholic Church. Three years ago, the couple got married at St. Mary of the Crown and Contreras felt the pair was finally fully in communion with God.
"I feel like before my marriage was supported by a skinny rope, but now that we are married by the Church, I feel like we are supported by a big stainless-steel cable," Contreras said.
Right after he got married, Contreras began his mission as an avid and dependable volunteer who rarely says no to the parish. He has been religious ed teacher, lector, sacristan, extraordinary minister of the Holy Communion, usher, financial council member and parish council member. Now, he's even using his skills to help with maintenance and repairs on the parish buildings.
He didn't even let Covid get in the way of teaching faith formation, said Kary Lara, religious education director and administrative assistant for St. Vincent and St. Mary of the Crown Catholic Churches.
"Oscar taught our students and overcame the difficulties that Covid brought," Lara said. "During the quarantine time when no one was allowed to work except essential employees. He taught online."
Contreras is a full-time employee for the city of Aspen and his job requires a lot of time and effort, but he consistently makes time for the parish, Lara said.
"Oscar does a lot for our church, and we are tremendously blessed by having him in our community because we know everything he does is because he loves God," she said. "He is an example of how a disciple should be. I think we all need an Oscar in our community."
Congratulations, Oscar Contreras, for being the Archbishop's Catholic Appeal, "Disciple of the Month."
If you know someone else who is courageously spreading the Gospel, please share his or her story with us at archden.org/give/nominate and they may become the next "Disciple of the Month."
The Archbishop's Catholic Appeal funds over 40 ministries that are sharing the Gospel every day.
NOMINATE A DISCIPLE
GIVE TODAY