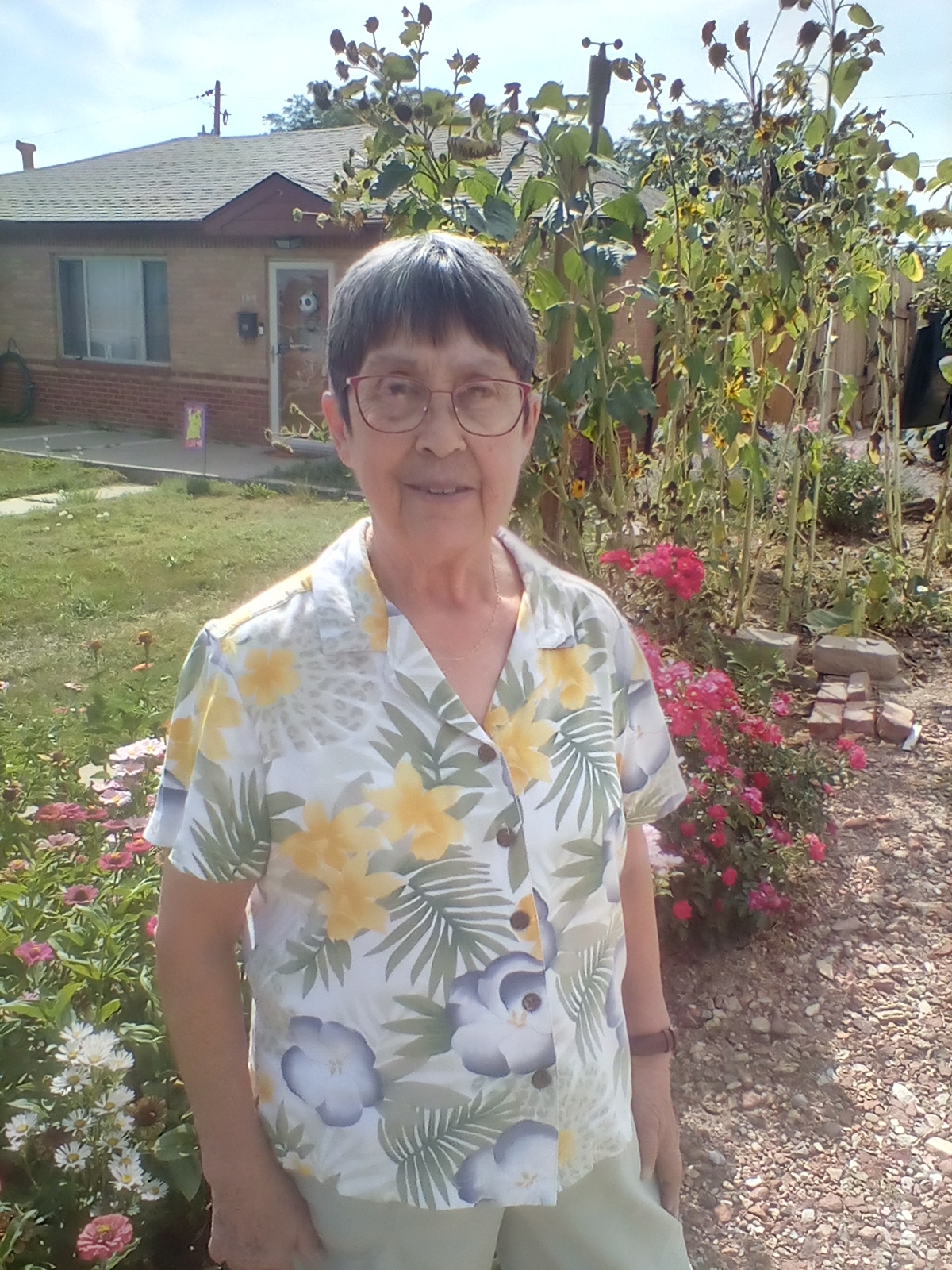 "It's so gratifying, such a wonderful feeling, when you do it for the glory of our dear Lord"

Loretta Yates
Loretta Yates sees a need and seeks to fulfill it.
The 80-year-old spends her days serving others and her Lord, whether it be as a Eucharistic minister to patients at North Suburban Hospital, feeding meals to her parish priests and visiting seminarians, or assisting her pastor at Holy Cross in Thornton during Mass or funerals.
She's even found time to pursue the promise of becoming a secular Carmelite through the Denver branch based in St. Thomas More Church.
"She helps the homeless and those less fortunate any time she can," said Eleanor Bustos, who nominated Yates. "She has a beautiful soul."
Yates began her vocation of volunteering decades ago when she first saw the absence of Eucharistic ministers for the sick after her own experience in the hospital.
Few people could bring her communion while she was hospitalized following a stroke brought on by pre-eclampsia in which she lost a baby. She overcame the devasting loss, but vowed that when she got well, she would bring communion to patients.
"I do whatever the Lord wants me to do," Yates said. "I'd go to every room if they'd let me."
Even during COVID in 2021 and despite being in a high-risk group, Yates continued to bring communion to any patient who was allowed to receive it. Getting COVID never crossed her mind, she said.
Hospital visits are closer to normal now, and Yates never wants to miss a room. For patients who aren't Catholic, Yates asks to pray with them.
Her parish priests have become her friends, and she gladly cooks a meal for them whenever they stop by. It never has to be fancy, and they are happy to just a have spaghetti, or enchiladas or even hot dogs.
She offers up even the simplest of tasks to God and is passing on this devotion to her grandchildren.
"I told my grand-daughter, if you have to fix your bed or clean your room, don't do it for grandma, imagine Jesus is coming to dinner and do it with love for him," Yates said. "It's so gratifying, such a wonderful feeling, when you do it for the glory of our dear Lord."
Congratulations, Loretta Yates, for being the Archbishop's Catholic Appeal, "Disciple of the Month."
If you know someone else who is courageously spreading the Gospel, please share his or her story with us at archden.org/give/nominate and they may become the next "Disciple of the Month."
The Archbishop's Catholic Appeal funds over 40 ministries that are sharing the Gospel every day.
NOMINATE A DISCIPLE
GIVE TODAY