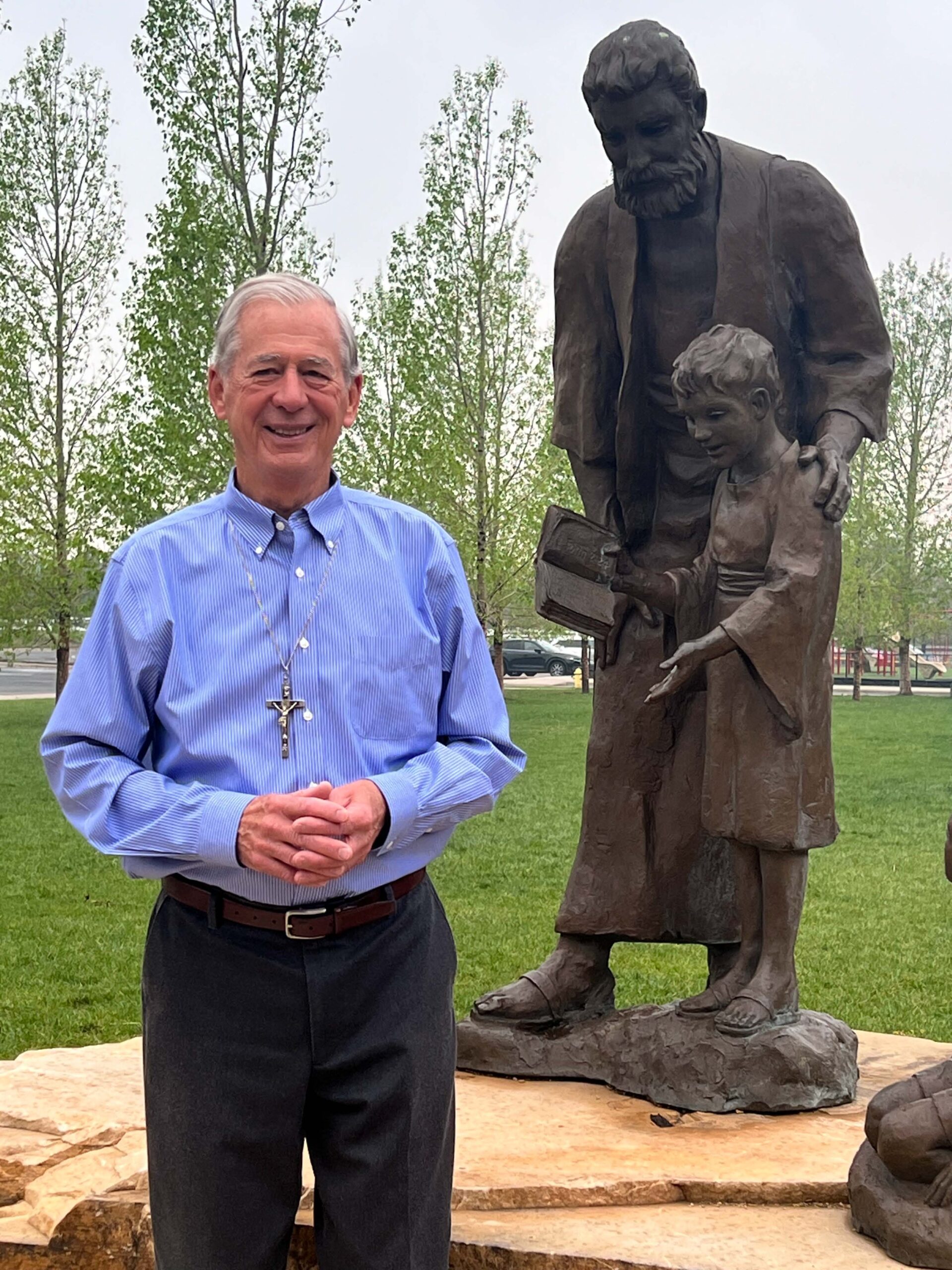 "Some people are servants, but it's not enough, we need to be disciples."

Doug Headley
Doug Headley has always sought to give with the grace of the Holy Spirit, whether it was in his younger days repairing ranch fences at the Abbey of St. Walburga in northern Colorado, or in recent days as a eucharistic minister to the home bound.
Headley regularly attended Mass with his wife Roxann for 40 years before converting to Catholicism. But even before he converted, he was an avid volunteer. He started working summers and weekends at the abbey which houses a community of Benedictine nuns.
Later, Headley generously supported Marisol Health in Fort Collins and even purchased a polishing machine he used to clean the floors weekly at Samaritan House in Denver.
For the past seven years, he has been a Eucharistic minster with Our Lady of Loreto.
"I feel blessed to be able to bring Jesus to those unable to come to Mass," Headley said. "Some people are servants, but it's not enough, we need to be disciples."
As a Eucharistic minister, Headley has the opportunity to sit with people who are at the end of their journey and sometimes unable to communicate. He is heartened by the continued presence of the Lord in their lives. Some who are ill may not know who the person is in front of them, but they can remember the words to the Memorare and they can still sing along to "Jesus loves me."
"Not everyone gives with the Holy Spirit. Being humble enough to serve others who are approaching the final stages of life is what's this life is about," Headley said.
Congratulations, Doug Headley, for being the Archbishop's Catholic Appeal, "Disciple of the Month."
If you know someone else who is courageously spreading the Gospel, please share his or her story with us at archden.org/give/nominate and they may become the next "Disciple of the Month."
The Archbishop's Catholic Appeal funds over 40 ministries that are sharing the Gospel every day.
NOMINATE A DISCIPLE
GIVE TODAY