Black Catholics have had a huge impact on the history and traditions of Christianity. The National Black Catholic Clergy Caucus of the United States designated November as Black Catholic History Month 30 years ago to celebrate the long history and proud heritage of black Catholics.
Two commemorative dates fall within this month, St. Martin de Porres' Feast Day on Nov. 3 and St. Augustine's Birthday on Nov. 13.
Denver Celebrates First African American Cardinal
Just in time to commemorate the 30th Anniversary of National Black Catholic History Month, Pope Francis announced the first African American will be appointed to the College of Cardinals on Nov. 28.
Archbishop Wilton Gregory, Archbishop of Washington, D.C., will be elevated to the highest governing body in the Catholic Church. This is an exciting action taken by the Holy Father who has not named an American to the College of Cardinals since 2016.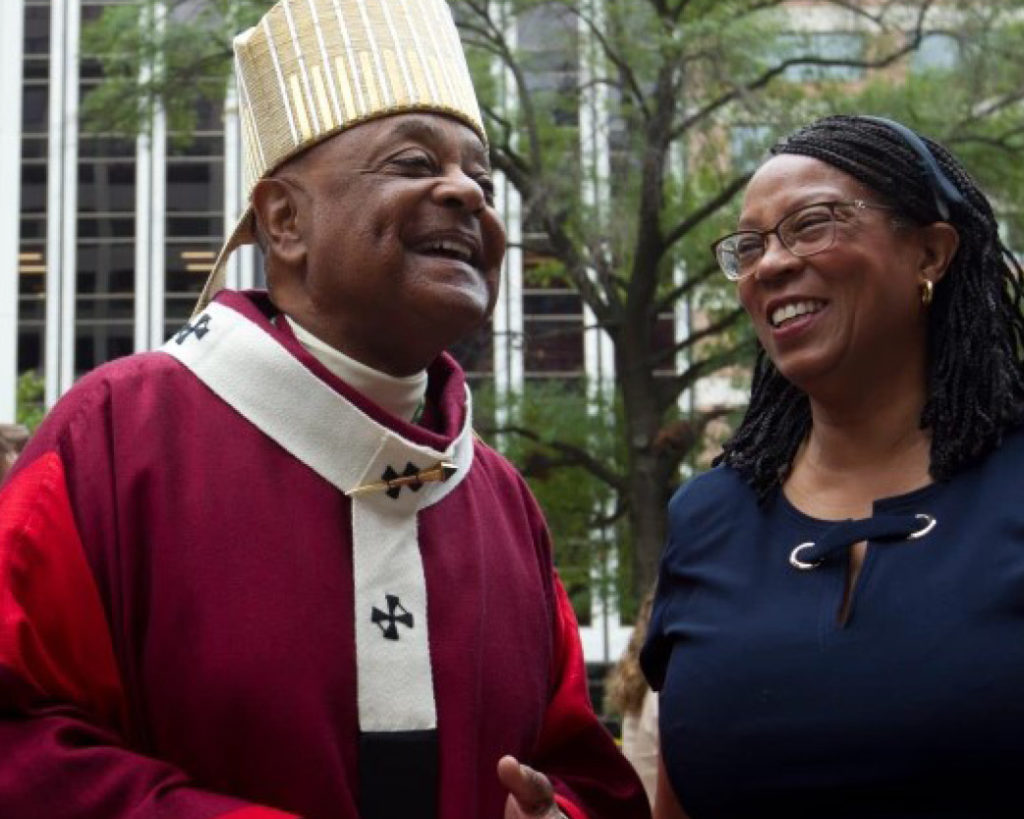 Kateri Williams, director of the Office of Black Catholic Ministry in the Archdiocese of Denver states that the news is exhilarating to hear. She had the pleasure of meeting Cardinal-elect Gregory in Georgia during his service as Archbishop of Atlanta.
"He has an especially warm place in the hearts of many black Catholics in the Denver area," Williams said.  "This historic moment is a call for celebration for all Catholics in our universal Church."
Deacon Clarence McDavid from Cure'D'Ars Catholic parish recollects that as a child growing up in Denver it was not his experience to see a Catholic priest or religious who was African American.
In the late 1990's, Gregory served as the keynote speaker for the Black Catholics' Annual Faith and Unity Weekend and celebrated Mass at Denver's St. Ignatius Loyola parish.
Margaret Wright, a parishioner in attendance, remarked that it has always been a pleasure to attend any of Archbishop's Gregory's liturgies and presentations.
"His words are powerful and very thoughtful," Wright said.
"Such a gifted and holy man," Shermita West from St. Jude parish in Lakewood said. "I am grateful that Pope Francis recognized Archbishop Gregory's accomplishments, and his love of the Church and its people."
With so much to celebrate in November, Williams hopes all Denver Catholics will take special reflection of the contributions of their black Catholic brothers and sisters.
"Black Catholic History is Catholic History!" Williams said.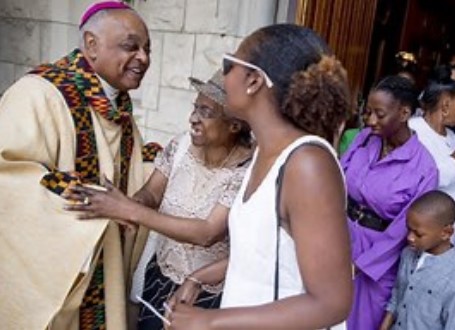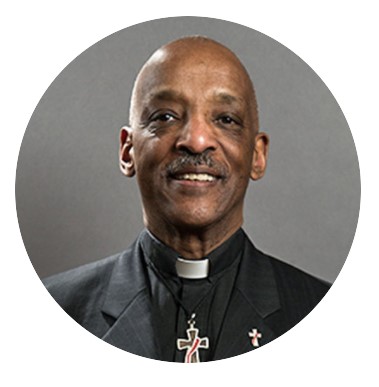 "We have a role and a purpose to be leaders within the Catholic Church not just for the African American community but for the people of the United States."

Deacon Clarence McDavid

Cure'D'Ars Catholic Parish
The mission of the Denver Office of Black Catholic Ministry is to evangelize, embrace and engage Black Catholics in the archdiocese by developing programs that "educate and uplift" all Catholics.
The Black Catholic Ministry, along with other cultural ministries, is supported by the Archbishop's Catholic Appeal.
Yes, I Want to Help!