Tony Davis was playing whiffle ball on a sunny Thursday in the courtyard of the St. John Vianney Theological Seminary to blow off some steam after he finished his comprehensive final exams.
The recreation was rather ordinary until an observer realized transitional deacon Davis just finished seven years of priest formation and he was only days away from his vocational summit of Holy Ordination.
"On Saturday, my family of parishioners will call me 'Father,'" Davis said. "It's very humbling and powerful to acknowledge."
Some readers may recognize Father Tony Davis from a video he hosted in 2018 providing a tour of seminary life. Davis still possesses his relaxed charm from the video, but the magnitude of his next assignments as a parish priest and then a U.S. Navy chaplain are in his focus now.
"While you're in seminary, priesthood feels far off," Davis said. "The main focus was on the task of learning the rules of the Lord and our four pillars of formation: academic; human; intellectual and spiritual."
"I can't wait to serve the people, to be your servant."

Father Tony Davis

St. Stephen Catholic Church, Glenwood Springs
Davis' first parish assignment will be St. Stephen Catholic Church in Glenwood Springs. He was already commissioned as Navy Ensign Tony Davis and he will spend five weeks this summer in Rhode Island to go through officer training. That training will continue annually for three to five years as he continues to serve as a parish priest.
The avid fly fisherman is looking forward to working at a parish in such a beautiful part of Colorado. For the son of a 30-year Air Force veteran who moved around a lot as a kid, Denver has been Davis' home for the longest of any place in his life.
"Now I get to fulfill the mission to be a servant at St. Stephen's," he said.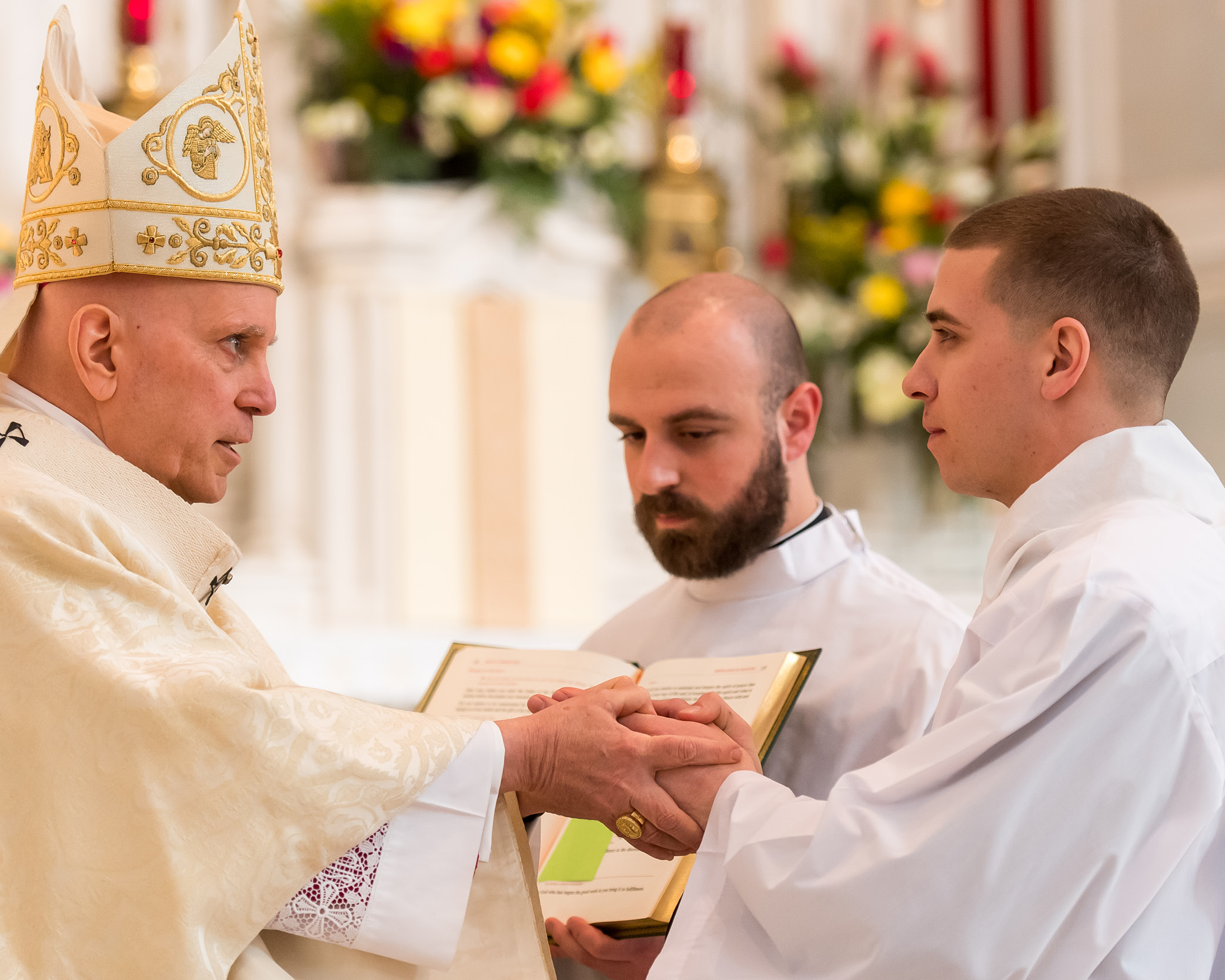 Davis regularly asks Christ what he is calling him to do. While in seminary, he received what is termed the "call within a call" to serve military men and women. He chose the Navy because it has the greatest need for priests — possessing only one-third of the number of priests necessary to adequately serve sailors.
"When you're in the Navy, you can't just hop off the ship and go to mass," Davis said. "The sacraments, like the Catholic seal of confession, is a beautiful gift to give the sailors."
Davis understands the significance of his role as he anticipates the six to 10 years he will serve as emotional, spiritual and intellectual support for the sailors whether in active or peace times. For the moment he is relying on God's grace to fulfill that call.
Now that the pinnacle of his many years of formation is completed, he asks people to pray for him and he knows he's armed with the desire to mimic the heart of Christ. The depth of his faith and passion for the Lord is apparent in every conversation with this newly ordained priest. He knows he's been well-prepared by the seminary that trained him for his mission.
"I can't wait to serve the people, to be your servant," said Davis.
CLICK HERE to watch the recording of the Holy Ordination
St. John Vianney Theological Seminary and Redemptoris Mater Missionary Seminary form more that 100 seminarians on their way to priesthood and are supported by the annual Archbishop's Catholic Appeal.
Yes, I Want to Help!